Pargas is a beautiful town and municipality IN Finland, in the Archipelago. You can visit Pargas all year round and explore the prettiest hiking trails, go on an adventure around the islands and find the greatest views and sights. We wanted to know how they are doing in these unexceptional times and how they are prepared for the season, so we interviewed Niina Aitamurto, who is Tourism Manager of Pargas. This post is written based on the answers we got from her 20.5.2020.
Ms. Aitamurto told that they have some small events in the summer, of course within the limits of the restrictions. They are a bit worried how leisure travelers can move around, due to restrictions. Because restaurants are closed, many companies have improved their take-away concepts and it has been a good thing for them. She mentioned that their digital communication (videos, advertising, inspiration…), different kind of take-away services and online booking have increased. People use less money to services and are more in their own groups, so they had to do some innovations to their services.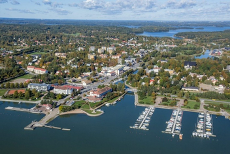 Photo: Juho Kuva (Visit Pargas)
We asked Ms. Aitamurto, how she sees the future of tourism industry, and she answered that although the tourism industry suffered a big bump this spring, she hopes that domestic tourism will grow. It is a lot easier to keep safety distances in a quiet archipelago than for example, in big European cities. They also want to message tourists about purity and closeness to nature.
We want to thank Niina Aitamurto and City of Pargas for answering our interview!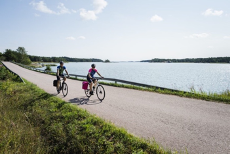 Photo: Juho Kuva (Visit Pargas)
Interviewed and written by Satu Kumpulainen and Veera Vatanen