After the pandemic had changed our plans for the spring, we wanted to find some way to help businesses on islands (and actually anywhere) to find some new ways to provide services to customers. We organized a three-day sprint which was open to Laurea's partners in Finland as well as in Europe. This collected together a great many students interested in working together and teachers to guide them.
The results turned out to be amazing, as they always do! But to do the work in three days requires a lot both from the students but also from the teachers. We will post some texts from the student teams here, too, so you can read how they experienced the sprint.
We were able to work also outside!
Our students were very committed!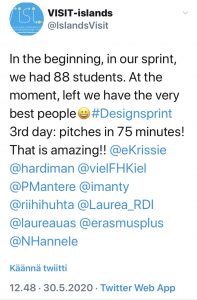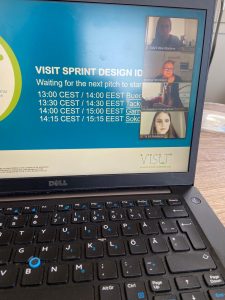 We broadcast the pitches online so both family, friends and clients were able to follow them.
A lot of hard work, but so much fun! Do read the student teams' texts as well to see how they experienced the sprint!