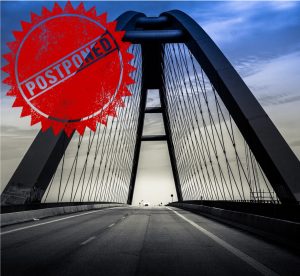 Next Destination: Fehmarn
                      Planning: In full progress
   Anticipation: 100%
  Unexpected Intruder: SARS-CoV-2
Emergency Meeting: Taken place
  Train to Fehmarn: Cancelled
As we approached the month of May, our anticipation for the next intensive study program on Fehmarn grew more and more. The teaching program was as good as set and for the accommodation the payment was the only thing left that needed to be done. Every university had already chosen four students each to take part on the ISP in the first week of May and our clients – the SMEs on Fehmarn were prepared to welcome and work with us.
In short, everyone was ready and counting down the days.
But unfortunately, the situation about the new disease COVID-19 changed rather suddenly to an international pandemic that couldn't be ignored and that we had to take very seriously. We needed to re-think.
In the beginning, we were somewhat unsure if we had to cancel or postpone our eagerly anticipated intensive study program on Fehmarn. Questions were asked and ideas proposed. Will we be able to travel to the island, especially the foreign partners? Will it be safe for the students? What if the situation drastically changes? Can we expect that the students take this risk? We quickly recognised the dangerous situation and agreed on suspending this springs ISP on Fehmarn. But we couldn't just cancel the ISP on the German island, wherefor we decided on postponing it to later this year.
Our now targeted date is in this year's fall. We are hoping to be able to realise our ISP on Fehmarn in 2020. Nonetheless, we are looking positively into the future and forward to an exciting week in the fall!